We raced our first pedal car in 2011, a hi-tech job we designed and made together with a small group of local enthusiasts. Each car has a theme: ours is Team 007.5! Not the shortest race for beginners, but the renowned Vimoutiers "24 hours and 1 minute". We're now getting ready for the 2013 24h with a new version. Verdict: an extremely sustainable mode of transport - except for the rider - so we've designed MkII with electric conversion in mind - after the races!
Enjoy the TV report of our 2011 effort >> here! <<
As the first Franco-britannique team in the Fed, with a design inspired by Little Nell, the gyrocopter in "You Only Live Twice", Team 007.5 came well within the Top10 for both speed and for our Bond-themed stand design! We are currently constructing our second car, and will participate in more races this year.
Contact us if you wou like to help with construction, become a rider in our team, or be part of the support team. Here are some pics from last year, and the new design. Dates and plans for 2013 will be posted soon.
If you want to enter your own team to become an addict of this crazy sport, contact the French Federation of Pedal Car Clubs: Fédération Française des Clubs de Voitures à Pédales.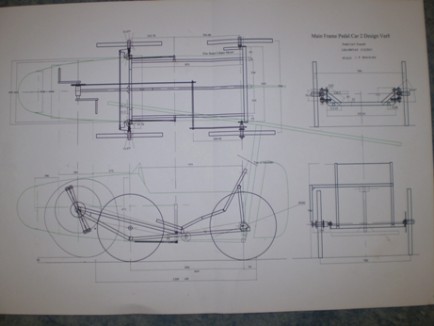 Pre-race preparation. Constructing Q's office on the left, and Q's lab - a home cinema with all night James Bond movies...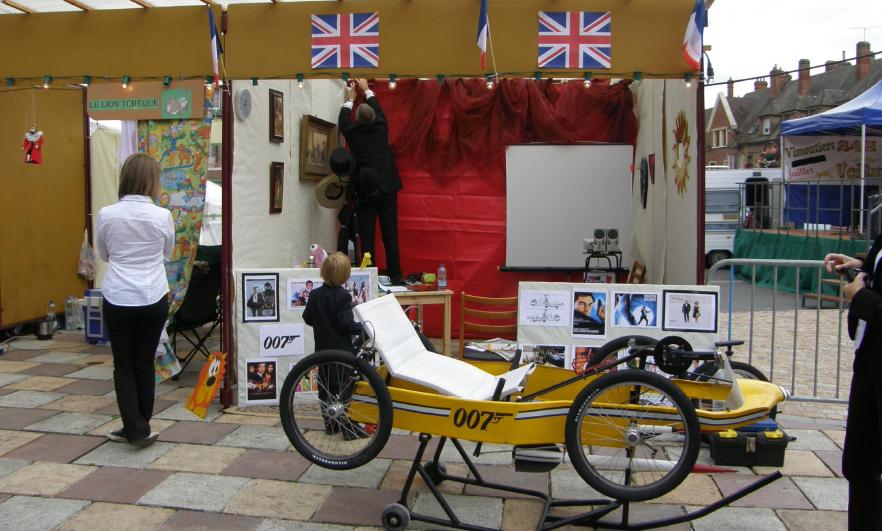 Some of the other cars...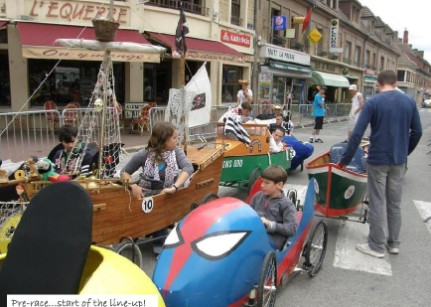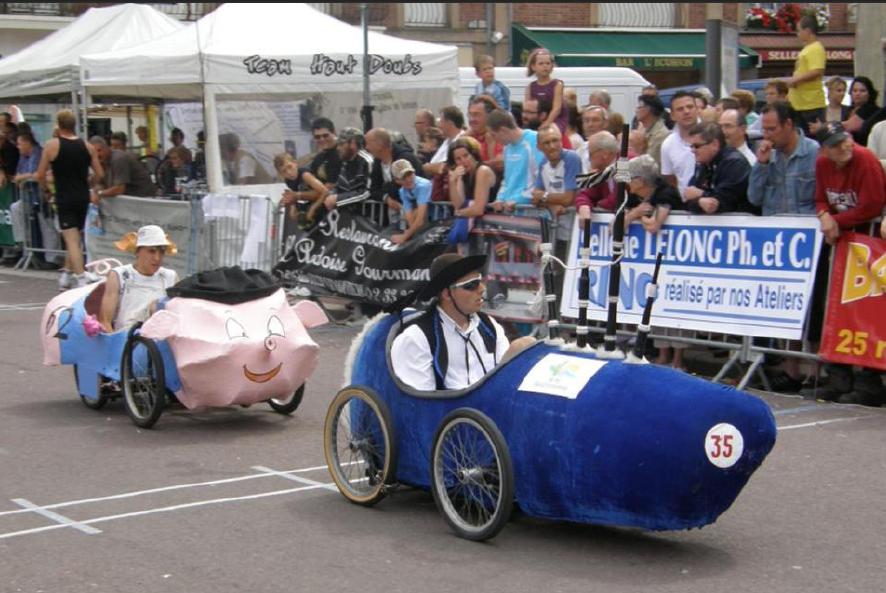 Sneak preview of our 007.5 frame for 2012 - Mark II! Lighter, narrower, disc brakes, great Shimano gearing system. So the hardest bit, the engineering of the new design is complete. Next steps include making it look, well, more like Little Nellie the gyrocopter!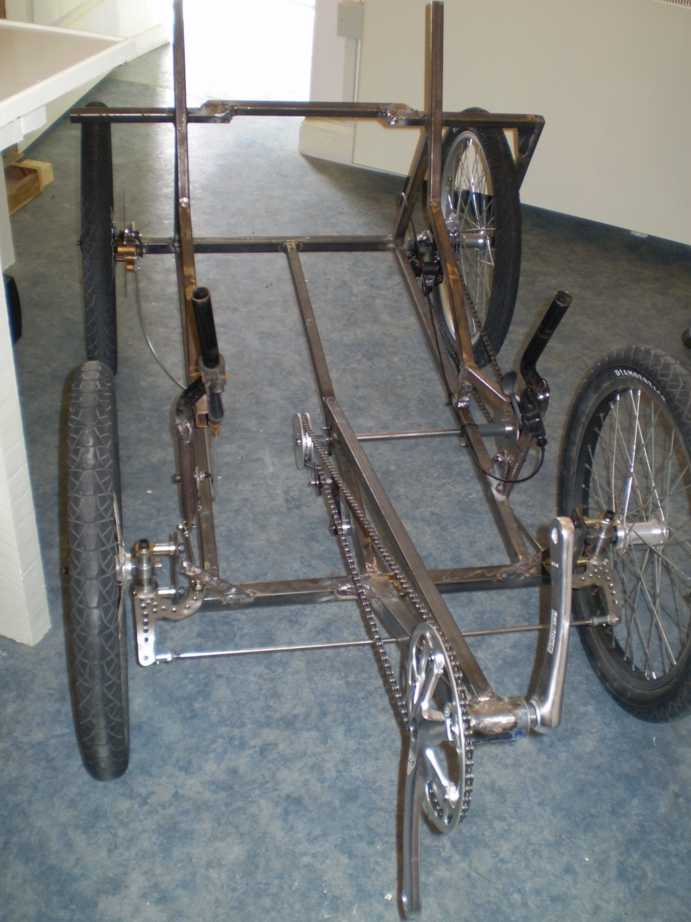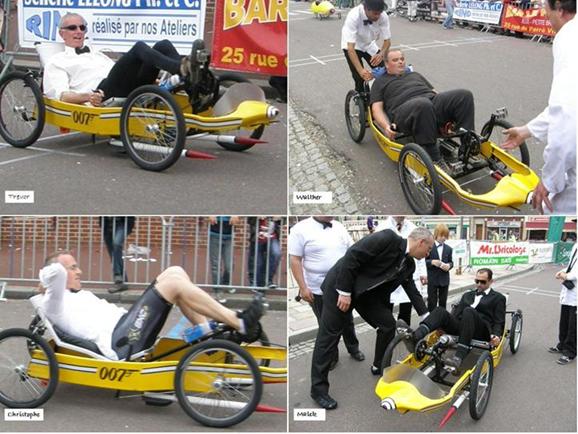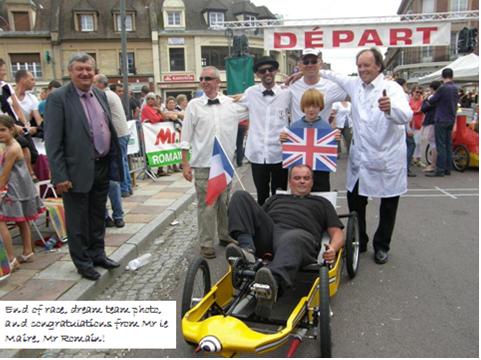 To the left, our 2012 MkII 007.6 design, more enclosed, thinner, shorter, lighter, easier to ride than a recumbent bike. - We'll remove the gyro rotors to race!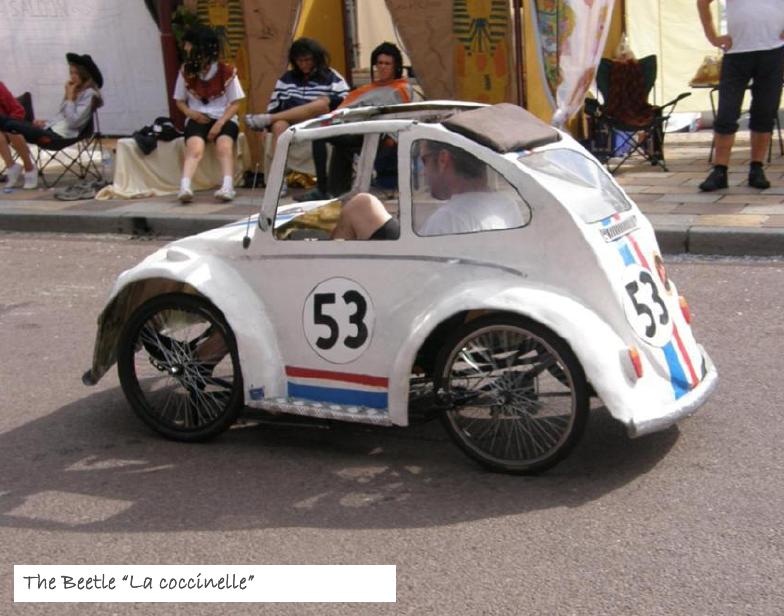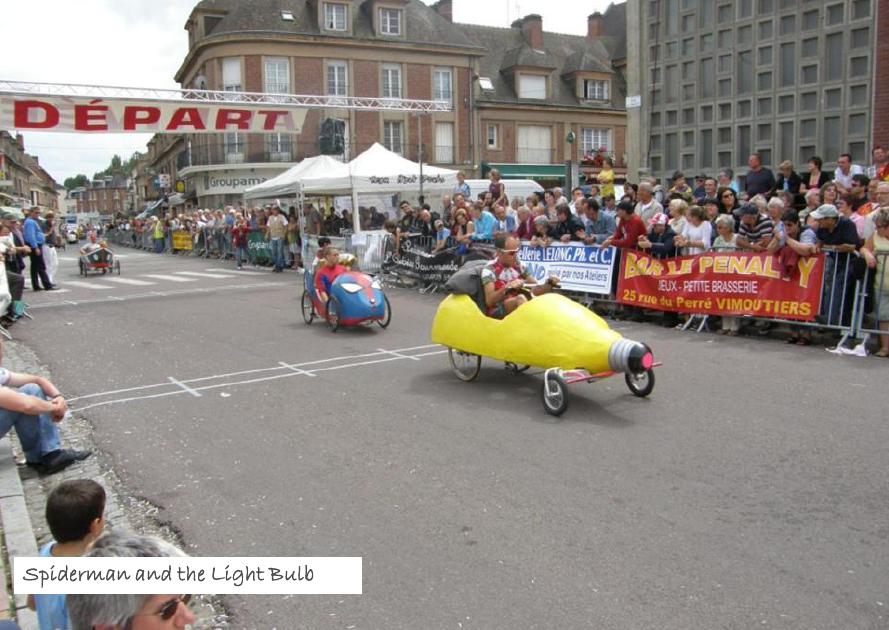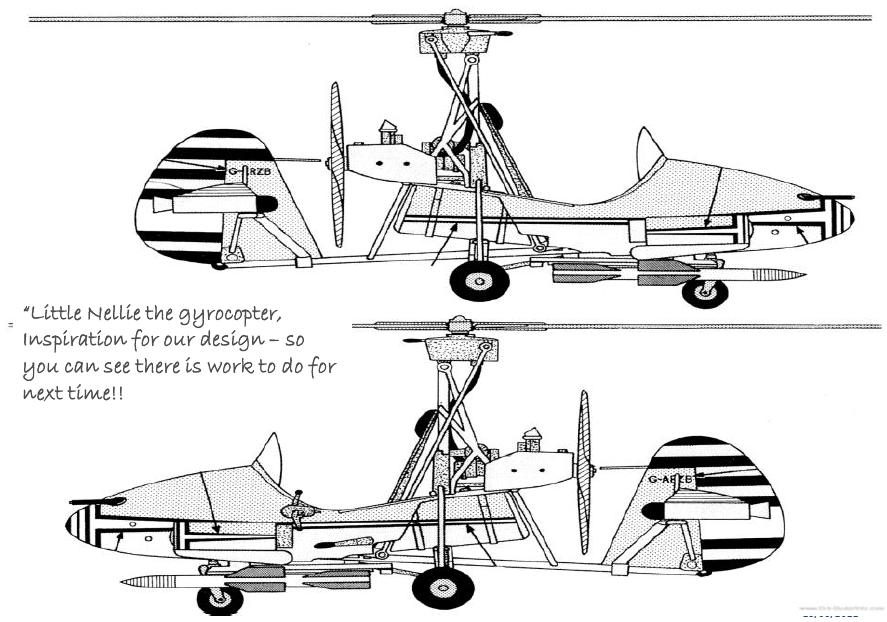 Below, Trevor during our first road trials around Vimoutiers and the ALDI car park! This year we will ensure that we build a car with a reasonable tail area, and a well-placed gyrocopter "rudder" to avoid being rammed from behind, which almost did for 007.5 last year!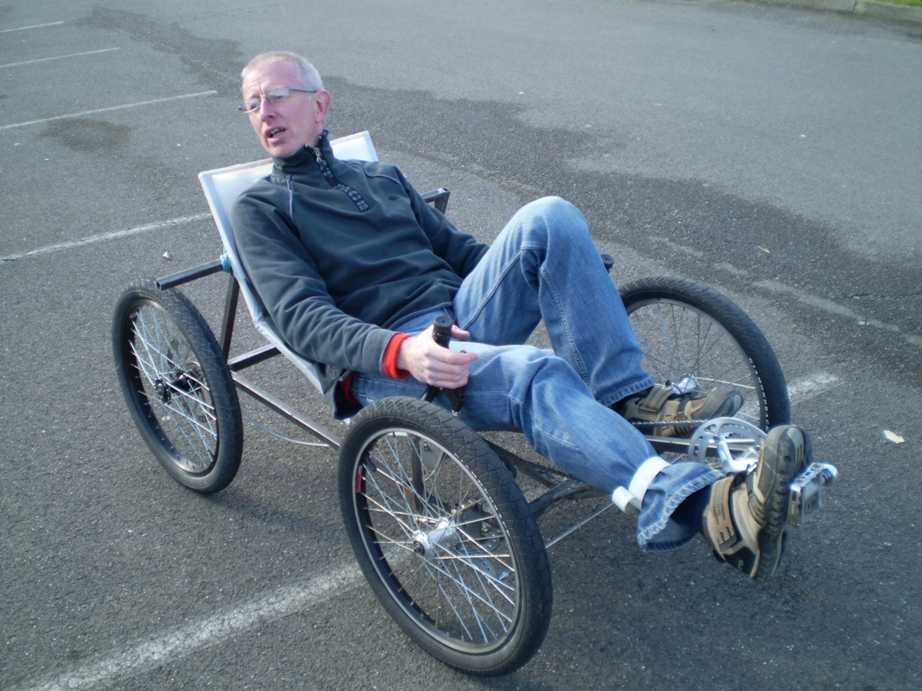 Le Vivray, 61120 Neuville sur Touques, France
© 2014 Echorenovate Sally Woods-Bryan & Leslie Bryan Microengineering